Our Walt Disney World Planner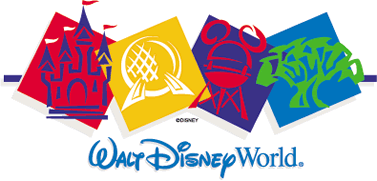 Our Second Walt Disney World Trip

Overview
Once again we decided to go in September, during the value season to avoid the long lines. We went with another couple with a child. So we had 4 adults and 2 children. We stayed 7 nights and spent 6 days at the park. We were able to get the 50% airline discount on the room and we were also able to get the Military discount on Tickets through Shades of Green. These discounts were available because we had someone going with us that worked for an airline and another that worked for the Department of Defense (DoD).

Rooms:
We originally were going to stay in one of the Cabins at Fort Wilderness. The only Home Away from Home that offered the Airline Discount during our travel period. The rooms appear to be somewhat small for 4 adults and 2 children, but how much time do you plan on spending in the room! We wanted something with a full kitchen to save money on meals. Plus, the Fort Wilderness has tons of activities available.

However, due to one of the dangers of going so late in the season we ended up being upgraded to another room. The danger, Hurricanes and if you recall the Hurricane Season of 2004 was an extremely devastating season. Disney gave us the option of cancelling without penalty or upgrading at no extra charge to a 2 Bedroom Condo at Old Key West Resort because Hurricane Ivan's path could possibly turn in toward Orlando. We decided to take a chance and it worked out for us because the Hurricane ended missing Orlando and we had wonderful weather the whole week we were there. (Our thoughts and prayers go out to all that were affected by any of those storms). The campground was closed for precautions, so we never got to see it first hand.

The room that we had at Old Key West was great for the rate we got it at! We had 2 separate bedrooms: one with a King Size bed and one with 2 Doubles. Also, we had a fold-out sleeper in the living room. Most important we had 2 full bathrooms, which we would not have had in the Cabin. Being another Home Away from Home, it had a full kitchen.

Tickets:
As for tickets, we got the Stars and Stripes tickets from Shades of Green. This is basically, the Ultimate Hopper Pass offered by Disney at a discounted price for the Military. There is one huge advantage to the Stars and Stripes over the Ultimate Hopper Pass and that is you do not have to buy the tickets for the "travel days". With the Ultimate Hopper Pass, you have to buy tickets for the day you check in and the day you check out. This could be a couple of wasted tickets, if you check in late and check out early to travel because you paying for time at the park you are not using. You can do a check out and check back in trick (see below) to get around this, but that is another thing to worry about.

Split-Stay Trick for Ultimate Park Hopper Passes
If you only want a UPH for part of your stay, you can always split your stay into two or more reservations, and only add the UPH to one of the reservations. This allows you to take advantage of the advance purchase discount.

Advantages of Staying on Disney:
The biggest advantages to staying at a Disney resort is the "Magic Hour" and Disney Transportation. The Magic Hour was a great way to get the "big must-ride" rides out of the way. I would imagine this being an even bigger advantage during the peak season. We stood in line for only 10 minutes for one ride the whole week we were there. In fact, the longest wait times we had were at the water parks.

We were all a little disappointed with the Disney Bus Transportation. It seems like we were always waiting for a Bus. Which after repeating this between 2-6 times a day, it gets old quick. It's a shame the MonoRail does not run between the Resorts and Parks. I am not sure if the wait times we had are the same for all resorts (we would love to hear from you about your experiences).

Another advantage, although it was not available during our visit, is the E-ride. When you check in to your Disney Resort find out if there will be any E-Ride nights during your stay. This is a night that the major attractions at the Magic Kingdom will stay open for an extra 3 hours for Disney resort guests. Wait times will be very short as the tickets are limited to the first 5,000 guests. Currently it is a $12 charge and only held at certain times of the year. Well worth the price

Also, if you plan on purchasing souvenirs at the parks, you can have them delivered to your room for free. This is another perk available to those that stay in a Disney Resort. Just keep in mind, they need a couple of days to deliver it to your room. So, check with the Front Desk of your resort to get a better idea of how much time is needed.

About the Parks:
We started out each day at the park that had the Magic Hour, until we had seen the four major parks. We would spend 4 or so hours at that park and then come back to our room for lunch and to relax. Then we would hit a different park later that day. The only exception to this was Animal Kingdom and we stayed longer at that park for two reasons. One the park does not stay open as late, so it's best to do it in one day. The second reason was that we could eat there really cheap (check out the tips section for more info). This schedule really worked well for us.

The days we went to the water parks we did it a little different. We took a cooler with drinks and lunch in with us and spent the first half of the day there. Then we went back to the room changed and hit another park. I really enjoyed Blizzard Beach, which was much better than Typhoon Lagoon. If you can only get to one water park go to Blizzard Beach. The only thing I liked about Typhoon Lagon was the wave pool which was aesome, but it's rides are disappointing. Had we gone to Typhoon Lagoon first and then Blizzard Beach, I may not be so down on it. Of course, if your going to relax and lay out in the sun either would be fine for that. Thinking back on it, I would spend around 4 hours at Blizzard Beach and a couple of hours at Typhoon Lagoon (playing in the wave pool and checking out the swimming with the sharks snorkel pool).

We also visited Downtown Disney a couple of times in the evening and a few hours at Disney Quest. This is a pretty cool arcade, once you pay to get in (included in the Ultimate Hopper/Stars and Strips, or you can use an option on a Hopper Pass) the games are free. I can see a teenager really enjoying this place. They have some interactive games that you don't see at most arcades. We also enjoyed the many shops at Downtown Disney.