Our Walt Disney World Planner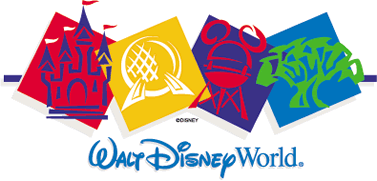 Walt Disney World Resort Tips that we have used:


Visit Walt Disney World in the Value Season ... you'll have no lines with all the fun.


We saved over 50% on our Disney Resort by using our Airline Discount. You will need to call Disney direct to receive this offer and must be an Airline Employee. Disney's Telephone Number: 407-934-7639. Also, you will need a Letter of Good Standings on Company Letterhead to include: Name of Employee, Status, Date of Employment, Employee's ID Number, Name of AirLine and signed with the title and email address of manager. After making the reservations the letter must be faxed within 24 hrs to 407-354-1951.


When you check in to your Disney Resort find out if there will be any E-Ride nights during your stay. This is a night that the major attractions at the Magic Kingdom will stay open for an extra 3 hours for Disney resort guests. Wait times will be very short as the tickets are limited to the first 5,000 guests. Currently it is a $12 charge and only held at certain times of the year. Well worth the price.


If you are a resort guest at any of the resorts in their food court they have boxed lunches that are there for the kids to take to the parks and enjoy. Included are a sandwich fruit dessert chips and a drink all dome Disney style of course! They sell for $4.95 and are a great way to affordably enjoy lunch in the parks. Take in the Disney ambiance sit in the rose garden in front of Cinderella's castle and enjoy lunch!


Shades of Green is an Armed Forces Recreation Center (AFRC) available to eligible members of the U.S. Armed Forces community, DoD civilians and their families.


All Resorts say check out time is 11am. This can actually be extended until 1pm at no additional charge to accommodate your flight schedules.


Charging privileges - you can charge most purchases in the Disney resorts and theme parks to your room key.


The Ultimate Hopper Pass
The Ultimate Hopper Pass is exclusively for hotel guests staying at a Disney Resort. The Ultimate Hopper Pass will get you unlimited admission for the specified number of days on your ticket to the following four Disney Theme Parks: the MAGIC KINGDOM Park, Epcot, DISNEY'S MGM-Studios, and DISNEY'S Animal Kingdom Theme Park, with the flexibility to go from Theme Park to Theme Park on the same day. Also included is unlimited admissions to DISNEY'S Typhoon Lagoon Water Park, and DISNEY'S Blizzard Beach Water Park, unlimited admissions to DOWNTOWN DISNEY Pleasure Island, DISNEYQUEST Indoor Interactive Theme Park, and general admission into DISNEY'S Wide World of Sports Complex, with the flexibility to go from Theme Park to Theme Park on the same day.


Split-Stay Trick for Ultimate Park Hopper Passes
If you only want a UPH for part of your stay, you can always split your stay into two or more reservations, and only add the UPH to one of the reservations. This allows you to take advantage of the advance purchase discount. We were going to use this trick if we were not able to get the Stars and Stripes tickets.