Our Walt Disney World Planner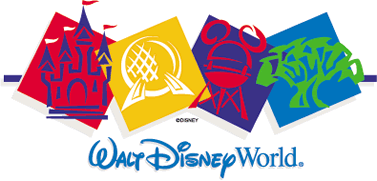 Walt Disney World Saving Money Tips that we have used:


Visit Walt Disney World in the Value Season ... you'll save money and have no lines with all the fun.


We saved over 50% on our Disney Resort by using our Airline Discount. You will need to call Disney direct to receive this offer and must be an Airline Employee. Disney's Telephone Number: 407-934-7639. Also, you will need a Letter of Good Standings on Company Letterhead to include: Name of Employee, Status, Date of Employment, Employee's ID Number, Name of AirLine and signed with the title and email address of manager. After making the reservations the letter must be faxed within 24 hrs to 407-354-1951.


Discount Tickets available to certain eligible members of the U.S. Armed Forces community, their families and certain civilians in the DoD and elsewhere.


The Animal Kingdom "Meal Plus" Program
Pizzafari - the pizzas that come in the kids meal are the same size as the ones that are on the adult menu. I recommend buying the kids' meal voucher since you will end up with the same amount of food. If you follow this tip you end up getting one individual size pizza, two full size beverages and an ice cream or popcorn for only $5.99!


If you are staying at a Disney Resort, need cash and hate paying those outrageous ATM fees, simply cash a personal check at the front desk. There is no charge for this service and they will cash up to $100 a day.


If you are staying at a Disney Resort, Dial '0' from your room phone and ask the operator to connect you to any local Disney number to avoid phone chgs.


Get Disney souviners from the Shades of Green. Not as good of a selection, but better prices.


Go to the Fort Wilderness campfire. Take your own marshmallows to roast over the fire and a blanket to sit on while you watch the film, it's free.


Visit the petting farm at Fort Wilderness, it's free.


Take a boat ride from one of the resorts - Wilderness Lodge to Magic Kingdom; Boardwalk to Epcot or MGM; Dixie Landings to Downtown Disney, etc.